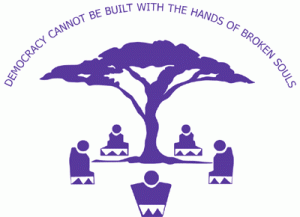 The Solidarity Peace trust will be launching a new report and film on Friday 30 July 2010.

REPORT: A Fractured Nation
The report is an assessment of the effects of Operation Murambatsvina five years on. It looks at the combined effects of OM and the economic meltdown in the years that followed on the livelihoods and movements of Zimbabweans both within the country and in the diaspora. The findings show the continuing devastation of that operation and the meltdown of the years that followed and indicates the extent of the damage that needs to be addressed in future development policies. With the renewed threats of xenophobic violence on foreign workers in SA, Zimbabwean and other foreigners are trapped in a desperate vice of violence, desperation and poverty. This report will be available for download  from this website on Friday 30 July.
FILM: Poverty On Top Of Poverty
Hopley Farm is a large tract of land on the outskirts of Harare where the government dumped thousands of Murambatsvina victims in 2005. They were promised new homes, a developed infrastructure and a better life. What has transpired in Hopley in the five years since Operation Murambatsvina rendered hundreds of thousands homeless, mirrors the fate of IDP's across the country. The film also looks at whether the new inclusive government has made an impact on the lives of this group of people, who were uprooted because of their real or perceived support of the Movement for Democratic Change.